Some classic jewelry styles will never go out of style because of their rich history. Chandelier earrings are one of the classic jewelry pieces still commonly found in modern times.
The history of chandelier earrings
Chandelier earrings are typically long and dangling earrings consisting of multiple tiers of suspended gemstones and beads. These earrings originated from the Middle East, India, and Greece. According to this article, unearthed examples of gold filigree chandelier earrings from Turkey date back to the third century B.C.
(image sources: 7X372 and 3W301)
After the age of British colonialism, chandelier earrings became popular in the West. In the 18th and 19th centuries, Western-made jewelry used gemstones imported from the East, so Eastern earring styles like chandeliers became the trend.
Are chandelier earrings still in style?
Definitely! Chandelier earrings are still in style after all this time. Nowadays, chandelier earrings can have a contemporary look based on the interests and preferences of people in today's world.
(image sources: 3W1206 and TK3500)
Whether you are an edgy girl that likes spike earrings, or a minimalist that always keeps streamlined shapes throughout your outfits and accessories. You can choose modern chandelier earrings to match individual outfits at any time and anywhere.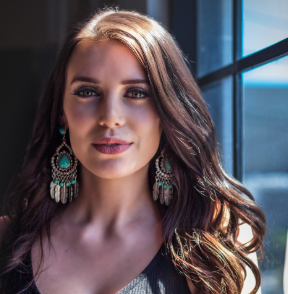 Moreover, off-the-shoulder pieces are great Summer staples that can highlight your collarbone, neckline, and tanned shoulders. A pair of light and simple long earrings can keep clean lines and draw eyes up to the face.
If you are looking for similar chandelier earrings, Alamode Fashion Jewelry offers gorgeous chandelier and dangle earrings in a multitude of styles. Feel free to take a look!